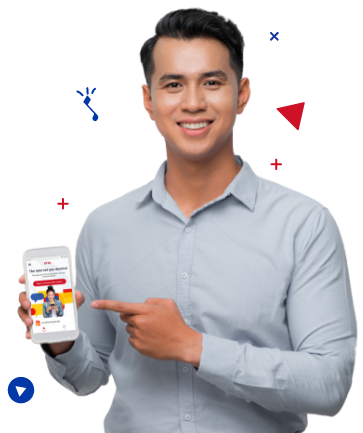 Republic Act No. 11934 or the SIM Registration Act (SRA) requires all new subscribers to register their SIM card prior to activation, and for existing subscribers to avoid deactivation.
The Implementing Rules and Regulations (IRR) of the SRA issued by the National Telecommunications Commission shall take effect on 27 December 2022.
The law promotes accountability on the use of the SIM card and provides competent authorities the necessary tools to detect and stop criminal activities such as text scams, cybercrimes, terrorism, and other offenses committed through text messages, voice calls and other relevant telecommunications services.
All DITO SIM card users whether prepaid or postpaid, including foreign nationals.
Businesses and corporate entities.
Can I register more than one SIM?
Yes, you can register multiple SIM cards under one (1) name.
How can Postpaid Users register?
Existing users will be notified and will have to confirm their submitted information.
Please DO NOT click any links from unknown senders or unverified accounts.
Subscribers will be required to provide their personal information:
Full Name
Date of Birth
Gender
Present/Official Address
See FAQs for the list of accepted IDs
For minors:

The SIM card should be registered under the parent/legal guardian's name along with:
Any government-issued ID of the parent or guardian
Consent of minor's parent or guardian to register the SIM card
For businesses, requirements are as follows:
SEC / DTI Certificate of Registration
Board Resolution designating the authorized representative or a Special Power of Attorney (SPA)
For tourists:
Passport
Proof of Address in the Philippines
Return ticket to own country showing date/time of departure from the Philippines
For foreigners with non-tourist visa:
Passport
Proof of Address in the Philippines
Other pertinent documents such as
1. Alien Employment Permit issued by the Department of Labor and Employment (DOLE);
2. Alien Certificate of Registration Identification Card (ACRI Card) issued by the Bureau of Immigration (BI) or other types of official ID issued by any other visa-issuing agency;
3. School registration and ID for students; or
4. For Persons of Concern or POCs, the type of travel or admission document validly issued by the Department of Justice.
You'll need a DITO-compatible phone to gain access to this whole new world of digital explorations powered by DITO's next-gen technology.​
Check here if your phone is DITO-compatible to get started on your journey DITO.​
If your phone is not yet on the list, check back again on this site because we're continuously testing various phone brand / models and we regularly update our list of compatible phones.
Frequently Asked Questions
Got questions? We've put together answers to the FAQs about the SIM Registration Act (SRA).
Check back often for future updates.
List of accepted government-issued IDs:​
- Passport
- Philsys ID or National ID
- SSS ID
- GSIS e-Card
- Driver's License
- NBI Clearance
- Police Clearance
- Firearms' License to Own and Possess ID​
- PRC ID
- Integrated Bar of the Philippines ID​
- OWWA ID​
- BIR ID
- Voter's ID​
- Senior Citizen Card
- UMID
- PWD Card
- Other valid government-issued IDs with photo​
The SIM Register refers to the secure digital database containing the required information for registered postpaid and prepaid subscribers.
No. The information in the SIM Register will only be used for the purpose of registering SIM cards.
For existing subscribers, your SIM will be deactivated. A "deactivated SIM" cannot be used for outgoing and incoming calls, internet access, or sending and receiving of messages. Deadline falls on July 25, 2023. The deadline, however, may be extended by the Department of Information and Communications Technology.
You can check our updated list of phones here. If it's not, you can still use DITO! Just follow these steps to connect.
The bonus data is a limited promo to encourage subscribers to register and is valid until July 30, 2023 only. Registrations from July 31 onwards will no longer receive the bonus data.
Ask us