DITO x Just ML Female 2022
31 March 2022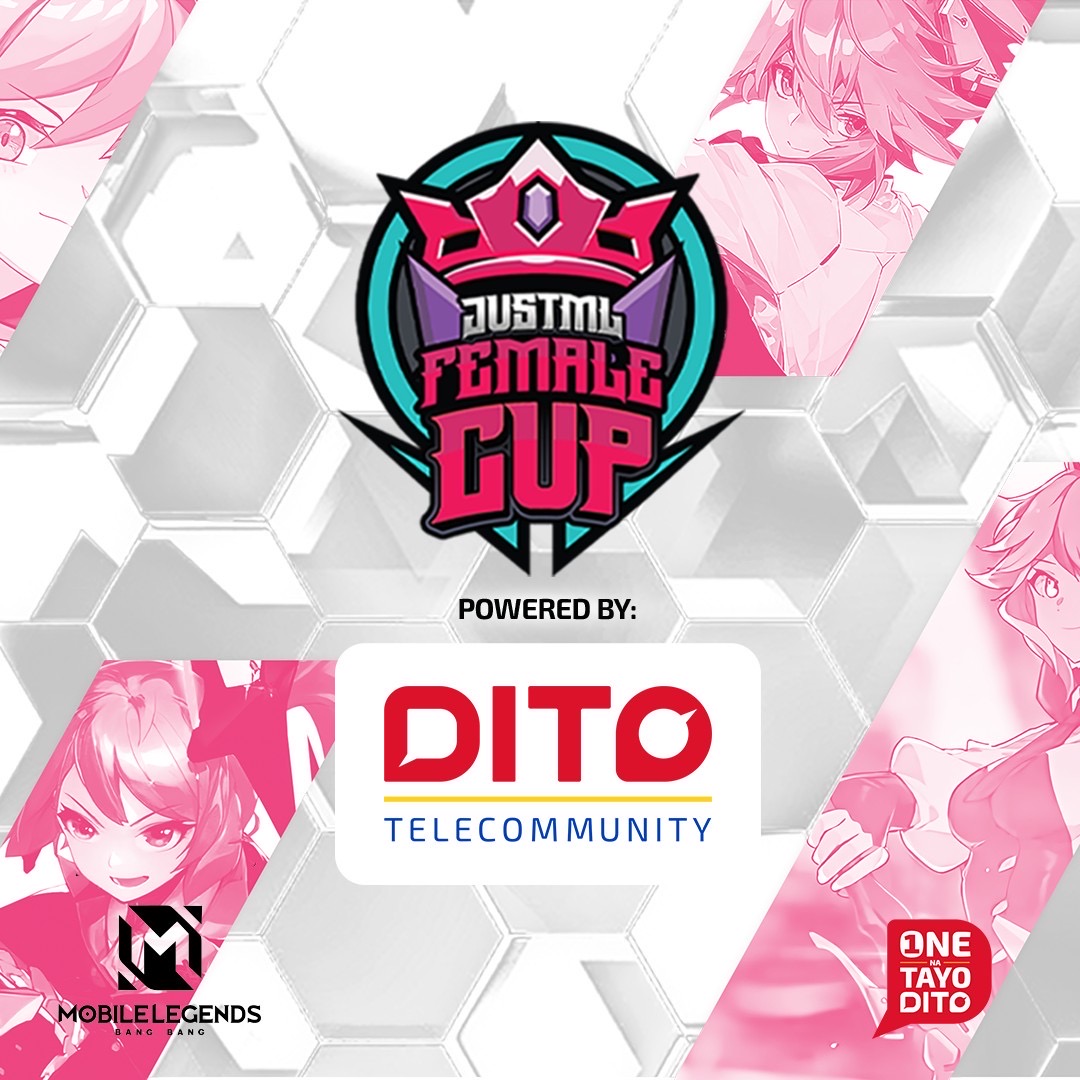 DITO inks partnership with LuponWXC for Just ML Female: Queen of the Dawn
DITO Telecommunity to highlight the blazing talent of Pinay gamers at the Just ML Female Cup Mobile Legends Tournament
Manila, Philippines, March 2022 - DITO Telecommunity has recently partnered with local gaming and eSports company LuponWXC for this year's Just ML Female Cup Tournament, highlighting the exceptional talent of female gamers in the Philippines.

As the tournament's official telco partner, now for the second year, DITO will highlight the best and most promising female gamers in the competition, which is considered one of the biggest Mobile Legends tournaments in the country.

Last year, the Just ML Female Cup featured over 50 teams that fought in a tournament showcased live via Just ML's Facebook Page.

This year's tournament, which will run from March 14 to March 31, will be as big as ever, with over 50 teams hailing from Luzon, Visayas, and Mindanao fighting for the top prize of PHP 70,000 along with DITO gaming items and DITO SIM cards.

The tournament will have a series of qualifying rounds, group stage phases, and playoffs, all broadcasted via the Just ML official Facebook page.

"Our partnership with one of the most prominent eSports gaming companies in the country is a platform to highlight the strength of our Filipina gamers and how quickly they rise to the top of the industry. Today, more and more women are doing their part in transforming the overall eSports landscape, and we're excited to see how it will continue in the future. We're also thrilled to see how the tournament will go as we progress through the qualifiers, playoffs, and finals," said DITO Telecommunity Brand and Marketing Director Jasper Evangelista.

"DITO Telecommunity is excited to support women in the gaming community. We're committed to providing gamers everywhere with the means to have the best gaming experience by way of more value-driven and reliable mobile data services that are simple and hassle-free, and next-gen techs like DITO Auto Pay and DITO Advance Pay. We also encourage everyone to stay tuned on the Just ML official Facebook page and watch all the action unfold there," Evangelista added.

DITO Telecommunity is celebrating its first anniversary this month. The third major telco in the country has recently rolled out its newest telco innovations—DITO Auto Pay and DITO Advance Pay—that give maximum flexibility and worry-free convenience to its subscribers. These latest innovations make the five (5) new DITO Level Up Packs stronger, more flexible, and more value-driven than ever before!