Ipakita ang GALING ng Pinoy DITO!
25 August 2022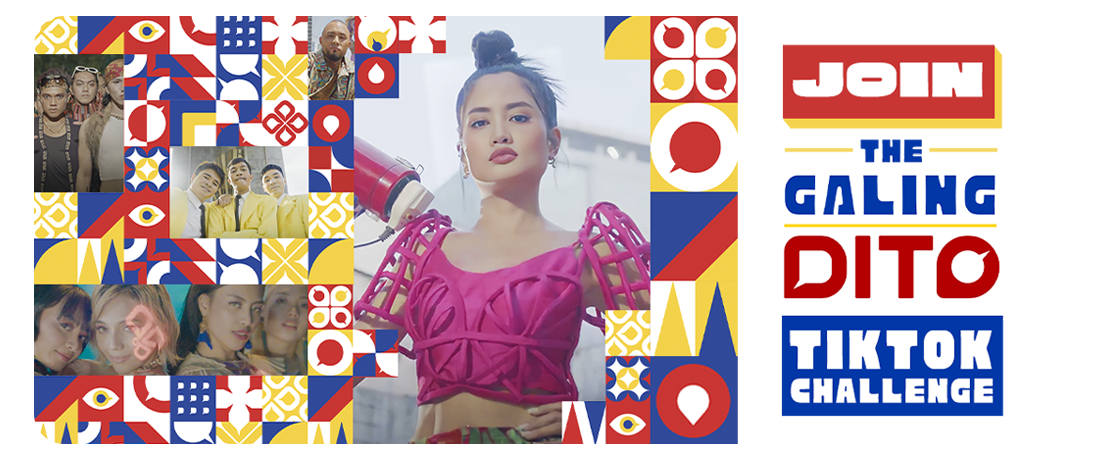 DITO celebrates Filipino talent and diversity with GalingDITO TikTok Challenge Wave 2

Manila, Philippines - Newest telco player DITO Telecommunity encourages more Filipinos and DITOzens nationwide to showcase their skills and talents in singing, dancing, rapping, and instrument-playing as it recently launched the second wave of #GalingDITO TikTok Challenge. This time around, participants have the chance to win a bigger P100,000 cash prize and more rewards from DITO!

The GALING DITO movement was launched last July 12, with the tagline "Ipakita ang GALING, saan man GALING" which celebrated homegrown, up-and-coming Filipino talents all over the nation. The Pinoy music video featured diverse Filipino artists and performers across the country like singer Marga Jayy, rapper February Bank, dance group Femme Manila, the Buganda Drum Beaters, Ilocos-based rapper Fairy Flojo, Cebu-based rapper Cookie$ and P-Pop boy group 13C and many more. The video also highlighted picturesque landscapes showing various parts of the Philippines, which further affirmed DITO's nation-building thrusts.

Aside from highlighting the creativity of the Filipino people, the "Galing DITO" movement also aims to inspire every Filipino to take the stage, proudly represent their regions, and be part of a bigger digital community which shares a common heritage.

"The movement is a form of Bayanihan with Filipinos supporting fellow talents while also celebrating and encouraging one another. DITO believes that as individuals, Filipinos are already remarkably talented, but as one telecommunity, Filipinos can achieve something bigger together," said Evelyn Jimenez, DITO's Chief Commercial Officer.

The first wave of the #GalingDITO TikTok Challenge which was launched last June 19 generated over 2,000 musical entries nationwide. With this second wave, the #GalingDITO TikTok Challenge endeavors to discover more world-class Filipino talents from (GALING) here (DITO), and all over the country - Luzon, Visayas, and Mindanao. DITO hopes to encourage more Filipinos to join together and rediscover our Philippine pride by rekindling their passions in singing, rapping, dancing, and even playing instruments.

As the newest telco player in the country, DITO continues to stray true to its commitment to put the Filipino first, and further connect communities by providing strong and reliable internet services to all.

How to join the GALING DITO movement?

Join the #GalingDITO TikTok Challenge for a chance to win P100,000 cash and more! Just follow these basic steps:
1. Participants must create and upload a video entry on TikTok using the official Galing DITO song https://bit.ly/GalingDITOSong. They can choose from these categories:
Singing or Rapping any part of the song

Solo Dance using the official GalingDITO steps

Group Dance (2 or more) using the official GalingDITO steps
2. Use the hashtag #GalingDITO and indicate where you are from in the caption.
Sample caption: Kami ang @juandelacruz galing Cebu at ito ang #GalingDITO TikTok Challenge entry namin!
3. Tag and follow @DITOphofficial on TikTok.
4. Use of dialects in the video text, caption, or through singing/rapping is encouraged.

#GalingDITO TikTok Challenge second wave runs from August 1 to 28, 2022. Winners will be announced on August 31, 2022.

For full mechanics and details, visit https://www.galingdito.ph/mechanics/