DITO Telecommunity collaborates with industry players in PCTA Convention 2023
11 May 2023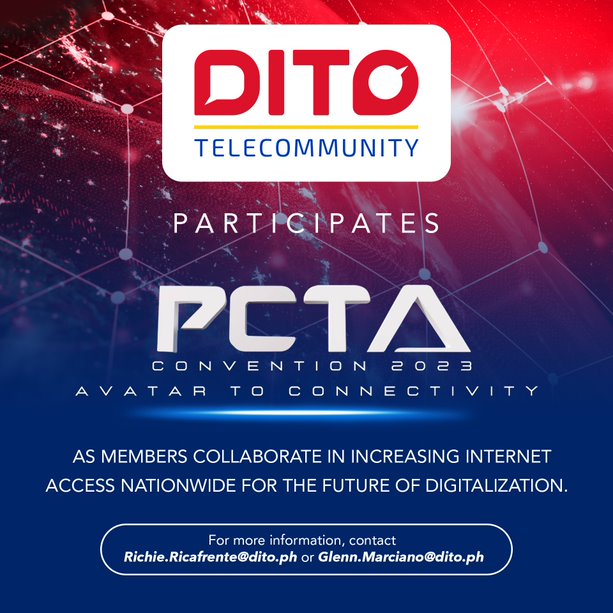 Major telco player DITO Telecommunity continues to build deeper relationships with industry players as it recently participated in the Philippine Cable and Telecommunications Associations (PCTA) 2023 convention- PIXI: Avatar to Connectivity.
Held at Boracay, Philippines, DITO joined the convention as cable television operators and internet service providers in the Philippines collaborate to share their insights on local traffic reduction and cost efficiency, bandwidth aggregation, and increasing internet access nationwide for the future of digitalization.
"With our commitment to empower Filipinos via our strong connectivity and next-gen technology, building mutual relationships with other industry players is vital in pursuing this mission," said Evelyn Jimenez, DITO Chief Commercial Officer.
"Our participation and presence at PCTA 2023 also reflects our commitment to extending our affordable, high-speed connectivity services and value-packed offers to the business community. We also want to express our support to cable TV operators as they pursue the adoption of more advanced technologies moving forward," Jimenez added.
In just two years since its commercial launch on March 2021, DITO now has more than 6,000 towers across the country, over 700 covered areas, and millions of subscribers nationwide.
DITO also aims to further broaden its footprint in the Philippines with the launching of its much-awaited mobile postpaid product offers and innovative enterprise solutions very soon.