Take these steps to win prizes from Viber!
01
Buy a DITO SIM
at any DITO Experience Stores
02
Activate DITO SIM and
Register on Viber
03
Join the DITO Community in
Viber to claim a prize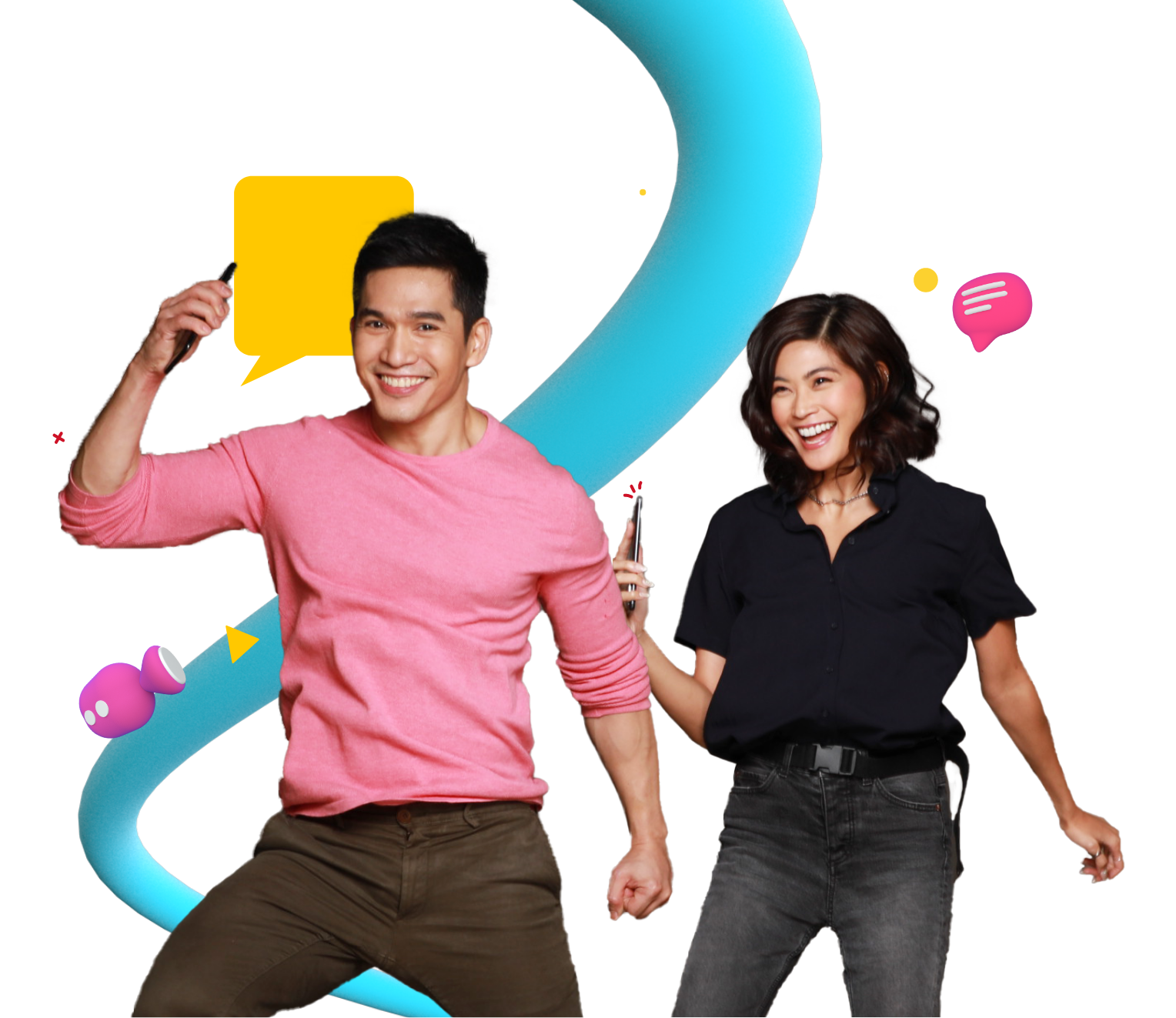 Good Vibes only as DITO and Viber move you at the speed of life!
Buy and activate a DITO SIM and register on Viber

Make crystal clear calls and send timely messages on Viber for FREE through our high-speed network​

Join in the official DITO Telecommunity Group Chat on Viber for the latest news and updates​

We're so excited! Watch out for the official DITO Telecommunity sticker pack, coming soon!​
How to Download
Viber
Viber is a calling and messaging app that connects people–no matter who
they are, or where they're from.
01
Download the Viber app
on Google Play
DOWNLOAD APP
02
Enter your DITO number
03
Key in the
activation/verification code

Frequently Asked Questions
Viber is a calling and messaging app that connects people–no matter who they are, or where they're from. Each month, hundreds of millions of people connect, for free, with their loved ones via messaging, high-quality voice and video calls and more.
You may click on this link to learn more about Viber: Click here
Promo will be available at DITO Experience Stores Nationwide
December 15, 2021 to January 15, 2022
Visit any of the participating DITO experience stores to buy a DITO SIM. Just activate your new DITO sims on your mobile phone. Download and Register your new DITO Account on Viber and join DITO Telecommunity to receive an instant prize.
Only the subscriber who registers his NEW DITO SIM on Viber and joins the DITO Community will qualify to received an instant prize.
If you are 3 individuals only 2 will quallify.
Yes, please do use your new DITO sim to enjoy high-speed data and great load packages
Kindly stay while we wait for your downloads for easier verification of your transaction.
Yes, only within the business day and same store. Please show proof of purchase.
With Viber's end-to-end encryption, you can rest assured knowing that your personal chats are always protected and private, and that all your conversations are your own.
Viber's mission is to protect that privacy so you never have to think twice about what you can or can't share when you're using Viber.
Viber puts security at the forefront. Viber doesn't read or listen to any of your chats and calls; communications are protected by end-to-end encryption by default, and nothing you share is ever stored on Viber's servers once delivered.